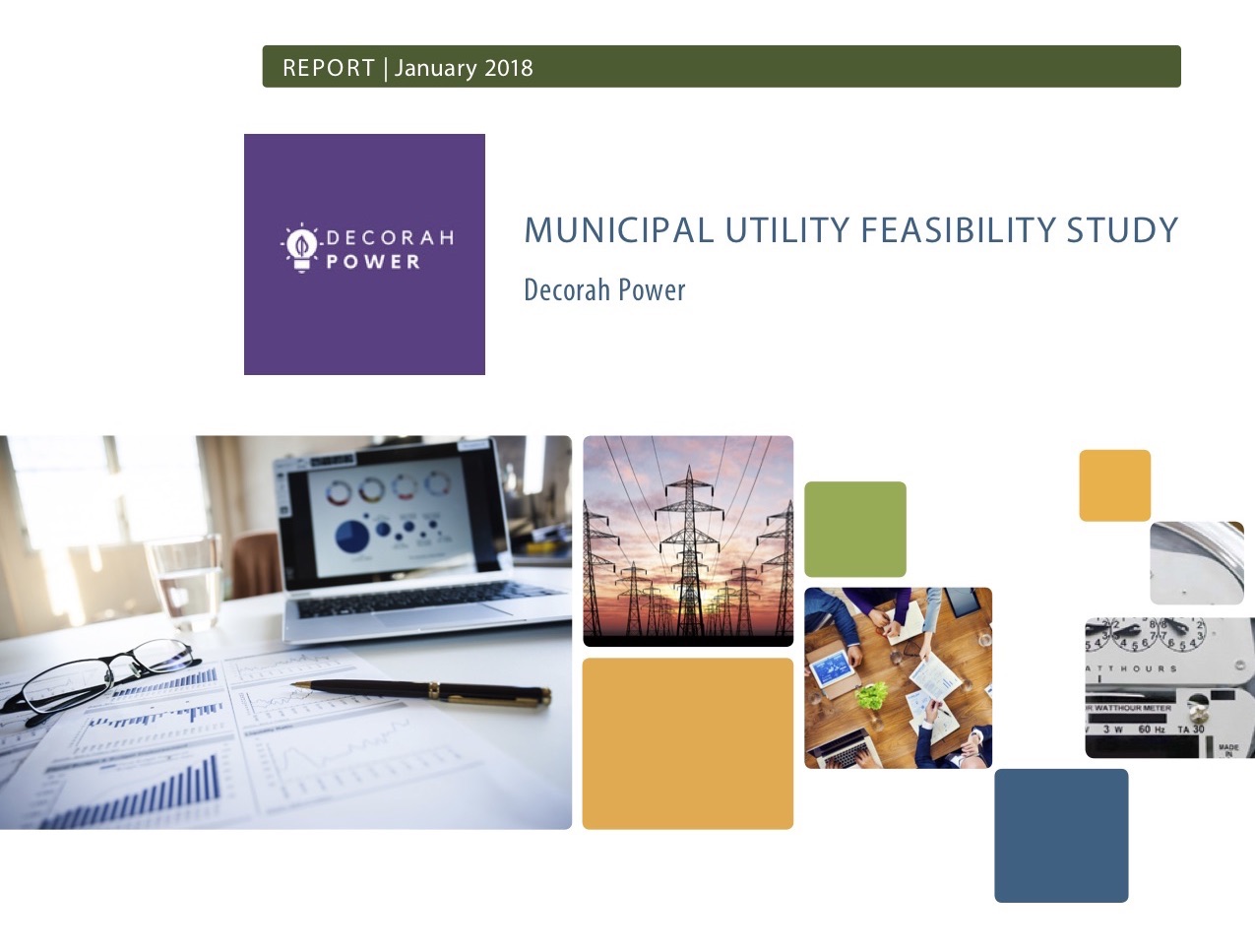 Decorah Power invites all business, institutional, and industry leadership to a special presentation of the Municipal Electric Utility feasibility study at T-Bock's Underground*, Thursday, March 8th from noon to 1pm.
Dave Berg, project leader for the NewGen Strategies and Solutions consulting team that conducted the study, will be the principal presenter. He will walk through the study assumptions, the data inventory and analysis, and business model conclusions in a format familiar to those that understand financial analyses and pro-formas.
Dave has been in the electric utility business for over three decades, and worked with dozens of municipal electric utilities during that time. He regularly consults with public power agencies on energy market access and operations.
Read the full and detailed NewGen study report, and bring your questions. Share with your peers, and bring a friend or colleague.
*If you'd like to order lunch through T-Bock's for the event, please check out their menu on their website and call 382-5970×2 by 10am to place your order and stop at the bar to pay when you arrive.